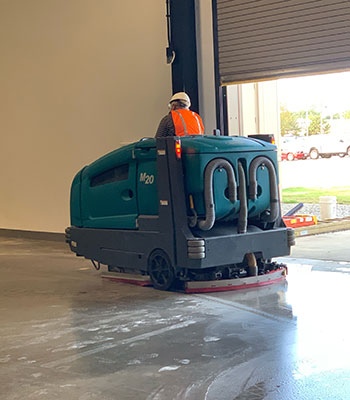 M20 Ride-On Sweeper-Scrubber
The Capitol Cleaning crew is more efficient without the need for multiple machines. This state of the art integrated cleaning machine has technology that combines exceptional sweeping and scrubbing performance. Able to clean outdoors and indoors, this versatile M20 cleans in a single pass, wet or dry, which means we are able to be faster but more thorough.
With sound levels as low as 84 dBA and exceptional dust control during both wet and dry sweeping, our janitorial service delivers consistent high level of cleaning without the normal concerns of a large sweeper. Utilizing hydraulic technology with the wet / dry synthetic fiber panel filter, The M20 is the total floor cleaner with water recovery and edge-cleaning performance.
Call us to find out what specialized equipment we have for your job and find out what the other cleaning crews are missing.
A new venue is opening downtownAs a one of the oldest janitorial service companies in Oklahoma City we stay updated on the latest commercial construction. The new $288 million convention center in OKC has a total of 500,000 square feet and features 200,000 square feet...
read more
No Results Found
The page you requested could not be found. Try refining your search, or use the navigation above to locate the post.
The new park promotes a healthy lifestyle This $132 million, 76 acre park extends from the Oklahoma River to downtown Oklahoma City. Part of MAPS3, Scissortail Park opened in 2019 with 40 acres opening in 2022 south of the Skydance Bridge. The bridge is a...
read more